We commit to making beauty more sustainable
As part of L'Oréal's sustainability program, Sharing Beauty With All, launched in 2013, the Group has set itself a series of tangible commitments to transform its business model towards a more inclusive and responsible business. These commitments address all the Group's impacts and engage its whole value chain – from product design to distribution – including the production process and the sourcing of raw materials, the development of employees and the commitment to communities. As a major brand of the L'Oréal Group, L'Oréal Paris contributes directly to these achievements.
The Elvive Commitment
Flying the flag of L'Oréal Paris' ambitions toward sustainability, is Elvive. Proving that planet-friendly credentials and innovative products are not mutually exclusive, Elvive is making great strides to minimize its footprint on the environment. The game plan? Sustainable packaging and a more sustainable formula. Here's how!
Optimizing packaging
By the end of 2020 all Elvive shampoo and conditioner bottles will use 100% recycled plastic (saving a whopping 7,000 tons of virgin plastic, the equivalent of the weight of the Eiffel Tower) and will also be 100% recyclable.
And for Elvive's beloved formulas?
The latest generation co-emulsion technology means that the thinnest coating of microdroplets is used to wrap the fibers. This means that not only is less silicon used, but the biodegradability of the formula is increased without having to reinvent it (Elvive Mask Full Resist is already 97.5% biodegradable). In addition, steps have been taken to reduce the list of ingredients including some preservatives and perfume components, whilst working towards more concentrated, waterless treatments.
What else ?
But moves towards nurturing a cleaner, greener planet also have to start at the very beginning; the manufacturing process. Elvive is produced in a carbon neutral factory, which uses 100% renewable energy with zero C02 emissions. In fact, we power the plant by repurposing waste from our local forest.
Elvive has truly set the grounds of what will soon become L'Oréal Paris' global sustainability standards. We are determined to take up the challenges the planet has set for us. See you in 2021, to discover more… Stay tuned !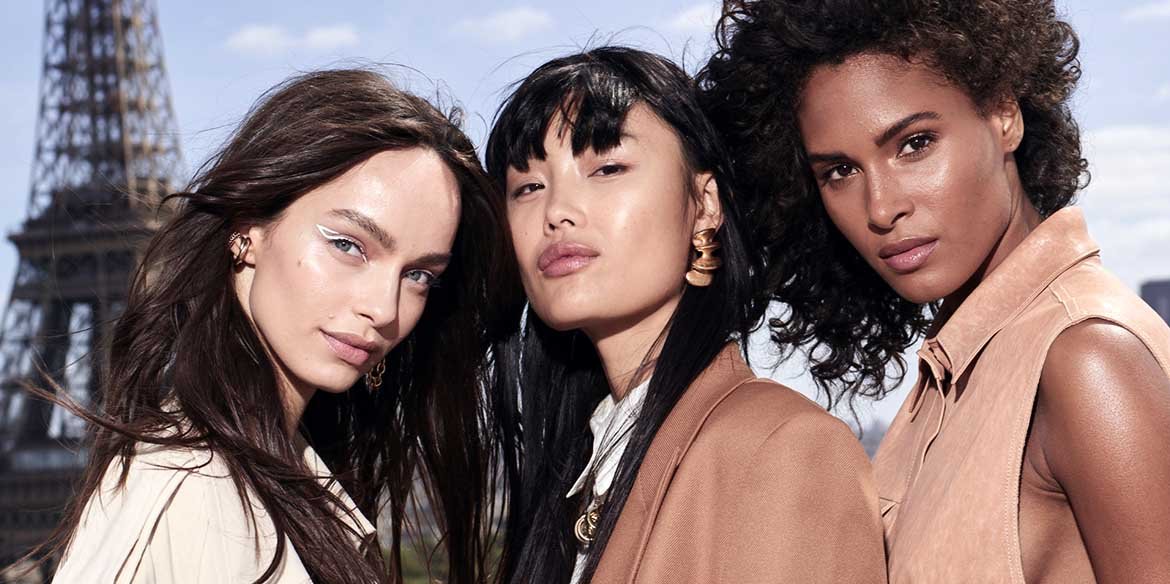 We commit to helping and supporting people during Covid crisis
Solidarity with Healthcare Workers
During these difficult times, L'Oréal Paris wanted to play its part in the global fight against Covid-19. We supplied all partner hospitals and retirement homes with 2 million bottles of hand sanitizer, in support of their tireless work to protect people and help prevent the spread of this unprecedented epidemic. Meanwhile, we took every possible measure to prevent product shortages in all the countries as long as our production plants had the capacity to do so.
Helping people improve their wellbeing in Isolation
While necessary, the quarantine measures put in place in many countries led to the isolation of many. L'Oréal Paris stood side by side with the communities where we work throughout this time, implementing multiple solidarity initiatives to support them. For example, our experts shared beauty advice via Instagram and Facebook, helping our followers to take care of themselves and boost their wellbeing with make-up tutorials, at-home hair dying guides and skincare routines. As part of its charity efforts, L'Oréal Men Expert supported Movember's new ALEC (Ask, Listen, Encourage action, Check in) mental health and suicide prevention program. This was particularly important at a time when isolated men were more prone to experience anxiety, depression and suicide ideation.

Get to know more about L'Oréal Paris