OUR BEST SELLERS FOR SKIN CARE
GET YOUR FAVOURITE SKIN CARE PRODUCTS
L'Oréal Paris has developed a range of skin care products that meet the individual needs of your skin on a daily basis. Our high-performance face care products are designed to cleanse, nourish, protect and enhance your skin.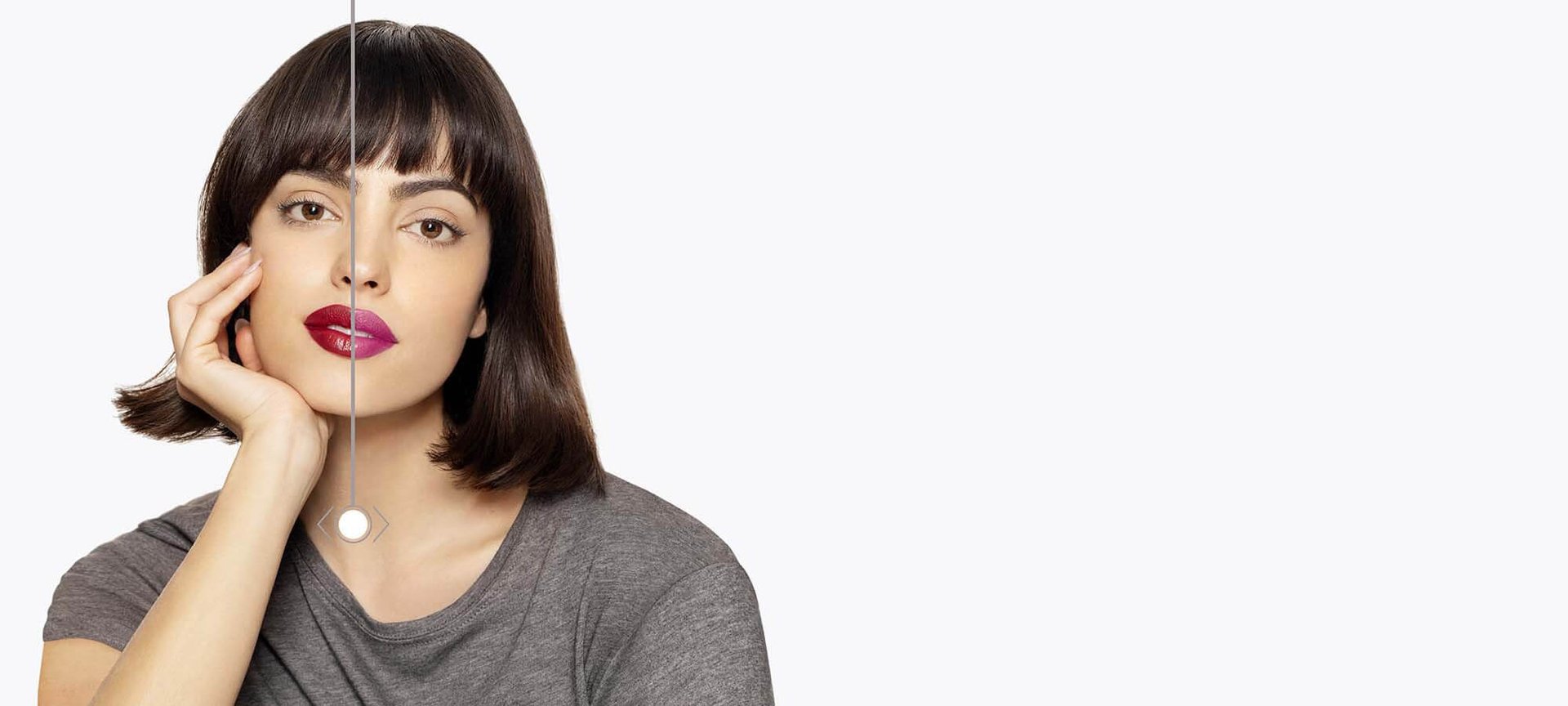 VIRTUAL TRY ON
WANT TO TRY IT ON?
Whether you're changing up your hair colour or trying out a new lipstick, our virtual try-on tool allows you to try on hundreds of shades with zero commitment. Simply click TAP & TRY to find the colour that suits you best.
TRY IT ON

GLYCOLIC BRIGHT
REDUCE -57% DARK SPOTS IN 4 WEEKS
Powered by Glycolic Acid, our Glycolic Bright range is clinically proven to instantly brighten skin & reduce dark spots. Acts on the 4 key dimensions of skin glow that can diminish skin glow over time: dark spots, dullness, unevenness and roughness. Tested by dermatologists on Asian skin

REVITALIFT HYALURONIC ACID
DEEPLY HYDRATES & NOW REPLUMPS IN 1H
Experience a skincare transformation with a focus on rejuvenation and deep hydration. Powered by Hyaluronic Acid, our Revitalift Hyaluronic Acid range also replenishes moisture, visibly reduce fine lines and promote a smoother and supple skin.

EXTRAORDINARY OIL
INTENSE NOURISHMENT . INFINITE SHINE . GO EXTRAORINARY
Make your hair extraordinary! This 3-steps hair transformation routine is specially created for Asian Hair. Infused with 100% French Essential Oils, it is also Silicone-free, Paraben-free & Cruelty-free.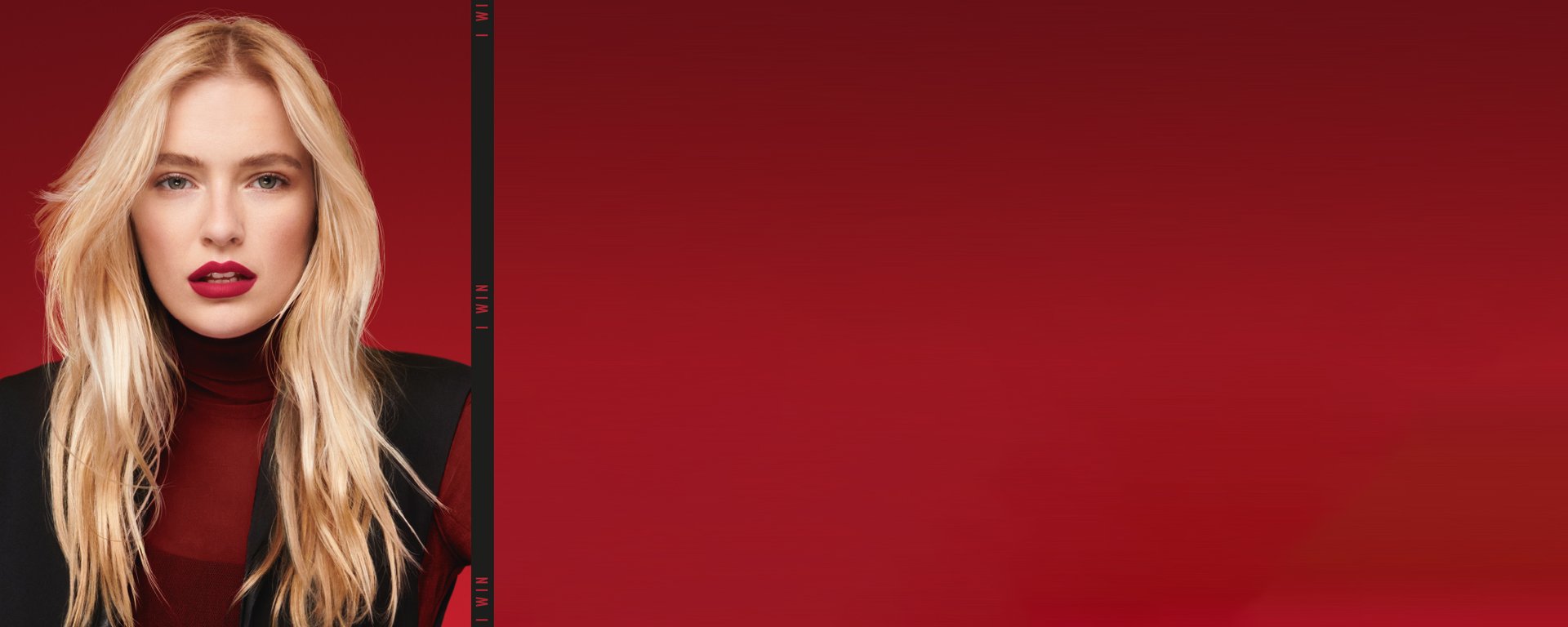 L'OREAL PARIS MAKEUP
COMPLETE YOUR LOOK WITH OUR BEST SELLING MAKEUP.
Whether you need your everyday makeup or you're getting ready for a girls' night out, explore our range to find your match.
FAN FAVOURITES
Our Best Selling Products
See All Products
Discover all L'Oréal Paris products!
SKINCARE TIPS & TRICKS
YOUR SKIN DESERVES ITS HAPPINESS!
see all articles
{ "@context": "http://schema.org", "@type": "Thing", "subjectOf": { "@type": "ItemList", "itemListElement": [ { "@type":"ListItem", "position": 1, "url" : "https://www.lorealparis.com.my/superhero-skincare-ingredients-to-calm-your-skin", "item":{ "@type": "Article", "mainEntityOfPage":{ "@type":"WebPage" }, "headline":"Superhero skincare ingredients to calm your skin", "image":{ "@type":"ImageObject", "url":"https://www.lorealparis.com.my/-/media/project/loreal/brand-sites/oap/apac/my/articles/skin-care/still-life/skincare-and-chronobiology-what-is-the-deal-hero.jpg?rev=f8374541ed684eddb9c512a8269679a4", "height":900, "width":2000 }, "datePublished": "2021-01-06T14:07:03+00:00", "dateModified": "2022-01-23T02:36:02+00:00", "author": { "@type": "Brand", "name": "L'Oréal Paris" }, "publisher":{ "@type":"Organization", "name":"L'Oréal Paris", "logo":{ "@type":"ImageObject", "url":"https://www.lorealparis.com.my/-/media/project/loreal/brand-sites/oap/shared/baseline/navigationext/loreal-paris-black-logo.svg?rev=ef1c83b3d7d34ec7b71abcac75ef771e", "width":189, "height":60 } }, "description":"Tight, itchy face? Burning cheeks? Listen up, your skin's sending out an SOS. It's in need of soothing and softening, so try these star active ingredients." } }, { "@type":"ListItem", "position": 2, "url" : "https://www.lorealparis.com.my/anti-ageing-the-natural-antioxidant-approach", "item":{ "@type": "Article", "mainEntityOfPage":{ "@type":"WebPage" }, "headline":"Anti ageing the natural antioxidant approach", "image":{ "@type":"ImageObject", "url":"https://www.lorealparis.com.my/-/media/project/loreal/brand-sites/oap/apac/my/articles/skin-care/still-life/a-quick-guide-to-anti-ageing-creams-hero.jpg?rev=34e75378618b41d3a1cebf1ba0fe674c", "height":900, "width":2000 }, "datePublished": "2021-01-06T16:49:15+00:00", "dateModified": "2022-01-23T02:36:05+00:00", "author": { "@type": "Brand", "name": "L'Oréal Paris" }, "publisher":{ "@type":"Organization", "name":"L'Oréal Paris", "logo":{ "@type":"ImageObject", "url":"https://www.lorealparis.com.my/-/media/project/loreal/brand-sites/oap/shared/baseline/navigationext/loreal-paris-black-logo.svg?rev=ef1c83b3d7d34ec7b71abcac75ef771e", "width":189, "height":60 } }, "description":"Antioxidants are THE nutritional anti-ageing superheroes : and there's no need to raid your local chemist, the answer's on your plate." } }, { "@type":"ListItem", "position": 3, "url" : "https://www.lorealparis.com.my/beauty-magazine/2-minutes-to-brighter-complexion", "item":{ "@type": "Article", "mainEntityOfPage":{ "@type":"WebPage" }, "headline":"2 minutes to Brighter Complexion", "image":{ "@type":"ImageObject", "url":"https://www.lorealparis.com.my/-/media/project/loreal/brand-sites/oap/apac/my/categories/hero-images/2000x600-ccabello_dmi_image.jpg?rev=2d7a95f6fc2f4d54ab777cb15e6c4c51", "height":600, "width":2000 }, "datePublished": "2023-09-05T09:25:45+00:00", "dateModified": "2023-09-05T09:26:02+00:00", "author": { "@type": "Brand", "name": "L'Oréal Paris" }, "publisher":{ "@type":"Organization", "name":"L'Oréal Paris", "logo":{ "@type":"ImageObject", "url":"https://www.lorealparis.com.my/-/media/project/loreal/brand-sites/oap/shared/baseline/navigationext/loreal-paris-black-logo.svg?rev=ef1c83b3d7d34ec7b71abcac75ef771e", "width":189, "height":60 } }, "description":" Blotchy skin when you wake up? Dull skin after lunch? Drooping skin at the end of the day? Don't worry: try these two-minute tips for a brighter complexion." } }, { "@type":"ListItem", "position": 4, "url" : "https://www.lorealparis.com.my/beauty-magazine/want-to-avoid-having-oily-skin-when-putting-on-sunscreen-follow-these-simple-steps", "item":{ "@type": "Article", "mainEntityOfPage":{ "@type":"WebPage" }, "headline":"Want To Avoid Having Oily Skin When Putting On Sunscreen Follow These Simple Steps", "image":{ "@type":"ImageObject", "url":"https://www.lorealparis.com.my/-/media/project/loreal/brand-sites/oap/apac/my/categories/hero-images/2000x600-digital-revitalift-filler3-multispokes_dmi_image.jpg?rev=0f810f692f1f476a854f0687a6a9773c", "height":600, "width":2000 }, "datePublished": "2023-08-02T03:50:48+00:00", "dateModified": "2023-08-07T02:51:37+00:00", "author": { "@type": "Brand", "name": "L'Oréal Paris" }, "publisher":{ "@type":"Organization", "name":"L'Oréal Paris", "logo":{ "@type":"ImageObject", "url":"https://www.lorealparis.com.my/-/media/project/loreal/brand-sites/oap/shared/baseline/navigationext/loreal-paris-black-logo.svg?rev=ef1c83b3d7d34ec7b71abcac75ef771e", "width":189, "height":60 } }, "description":"Global climate change makes the weather hotter and the sunlight stronger. For us who live in tropical countries, it gives us beautiful and exotic skin tone. However, continuous exposure to the sun will require us to be best friends with the sunscreen. Unfortunately, most women tend to skip the step of using sunscreen as they fear having shinny looking skin. What more if they already have naturally oily skin. But there's no need to worry, because L'Oreal Paris came up with the perfect solution. Read on!" } }, { "@type":"ListItem", "position": 5, "url" : "https://www.lorealparis.com.my/beauty-magazine/must-have-the-brightening-essence-that-penetrates-up-to-10-layers", "item":{ "@type": "Article", "mainEntityOfPage":{ "@type":"WebPage" }, "headline":"Must Have The Brightening Essence That Penetrates Up To 10 Layers", "image":{ "@type":"ImageObject", "url":"https://www.lorealparis.com.my/-/media/project/loreal/brand-sites/oap/apac/my/categories/hero-images/2000x600-crazat_dmi_image_2.jpg?rev=839c9c473aa24b50813e757b60234148", "height":600, "width":2000 }, "datePublished": "2023-08-07T08:26:57+00:00", "dateModified": "2023-08-08T06:43:01+00:00", "author": { "@type": "Brand", "name": "L'Oréal Paris" }, "publisher":{ "@type":"Organization", "name":"L'Oréal Paris", "logo":{ "@type":"ImageObject", "url":"https://www.lorealparis.com.my/-/media/project/loreal/brand-sites/oap/shared/baseline/navigationext/loreal-paris-black-logo.svg?rev=ef1c83b3d7d34ec7b71abcac75ef771e", "width":189, "height":60 } }, "description":"Facial beauty essence is arguable the new celebrity in the world of beauty. This popular product in the East Asian market is indeed like magical water that softens and brightens the face." } } ] } }
Walk Your Worth

During the Self-Esteem Month, discover the testimonies of those who have drawn strength and success from their weaknesses.

See Now